Aperture and Depth of Field
Aperture and Depth of Field
I like to use the analogy 'One bucket full of light equals one photo'.
Bright light fills the bucket very quickly, so to slow it down, you need to make the hole (aperture) smaller. The opposite is also true, poor light fills the bucket slowly so you need a bigger hole.
A consequence of changing the aperture is that objects in front and behind the focus point either sharpen or become more out of focus.
​

The larger the 'f' number, the smaller the aperture.
Your camera lens will have the 'f' range printed on the side. For example 1:3.3-4.5 or 1:2.8
People talk about how fast a lens is, meaning how fast it will let light in (or fill that bucket full of light) The faster the lens the smaller the 'f' number will be and the better it will perform in low light situations.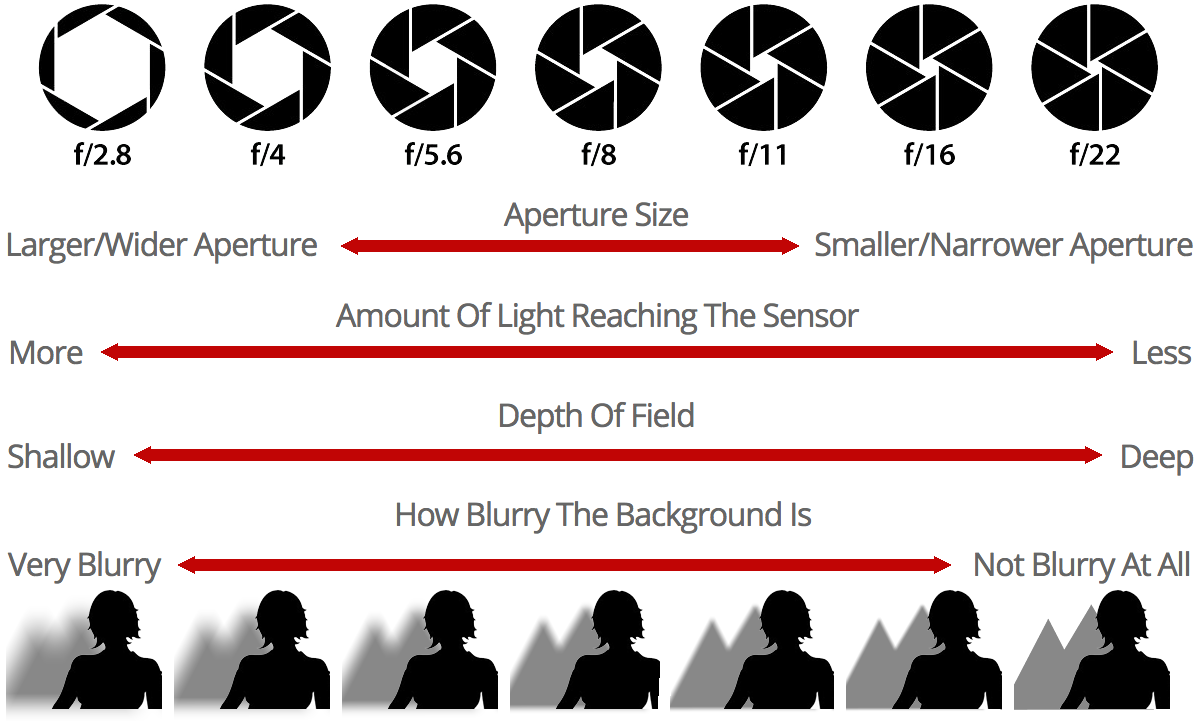 Site powered by Weebly. Managed by
34SP.com